Yeah. I tried online dating. I was gonna try it for a month, but for another six bucks or so, they said I could have three months. That three months was the longest two years of my life…
"I'm on an over-50 dating site. When I log in, I see photos of gorgeous 40-somethings, false advertising at its prettiest. No leg veins there. No saggy man-pecs. Only thing missing is the "Just Kidding" sign.
Back in the day, we met people the good old-fashioned way—in bars. Most singles now, even boomers, rely on dating sites. I recently wrote about dipping my dating toes into the sea of eligible men. And I use that term as loosely as the skin hanging off my various body parts. I ended up quitting a free site. But like peeking at an accident, I can't stay away, so I subscribed to a different one. The results this time? Not great.
I want to talk to the women first. Because, men? You know there are 3,000 women for every one of you. So go watch sports for a few minutes.
Ladies, you've learned by now that if a nice older man becomes divorced or widowed, you have exactly four minutes to snag him. Three, if you live in Northern Maine (population factor, plus—cousins.)"
For more of my amazingly pathetic entree into the boomer dating world, read the whole story at: http://mygenerationmaine.com/2017/08/02/love-at-first-site/
Although summer means fun, in the world of Eliscu, it's never that easy.
To prepare for a carefree summer, I take a brief post-birthday jaunt to NYC to visit my daughter Sally. For the first time ever, I'm staying with her, even though she has a cat and I have allergies. Whatever.
I don't want to seem ungrateful, but I'm spending the weekend living inside a litter box.
First clue that things aren't going well: Exactly seven minutes after I arrive at her sweet little typically-NY-tiny, just-vacuumed apartment in Brooklyn, my eyeballs turn the color of Satan's pitchfork. My eyelids and the general condition of my sinuses? Reminiscent of the flu epidemic of 1918.
"Sal, there's a lot of cat hair in the bathroom," I wheeze out to her. "And the litter box is in the tub."
She whisks in, moving it temporarily outside the bathroom.
"There's still some kitty litter in the tub," I add.
"It's OK," she says. "It's organic."
Her cat Layla, by all accounts, cares little for anyone's feelings, and despite my sneezing and wheezing, chooses to blatantly ignore me. Instead, she continues to pose in any number of sexy positions, which would delight all but the most callous of visitors. I am not amused.
The next day, once we're out and about, we eat, walk everywhere, go to a Broadway show, I laugh, cumulatively, more than I have in months. My symptoms calm down. Later, Sally gives me her bedroom, supposedly free of cat hair and dander. But each day, though I'm a sergeant guarding the bedroom door, that frisky, sassy cat finds just the one second when I open it to bolt in and hide under the bed.
"Layla? Treat!" Sally calls from the living room, Layla (or Sally) falling for it every time, and she (Layla, not Sally) leaving behind her a trail of allergens for me to inhale.
I get through that night with extra antihistamines, reminding myself that most of the next day we will be out. I'm saving money on a hotel, a result of my father's insane frugal influence. Thanks a lot, Dad.
The next morning, in the pint-size bathroom, my expensive, special-thread dental floss flies out of my cosmetic bag, crashing onto the floor into pieces, the floss spool unraveling in a glorious pirouette over a few fragments of kitty litter and, I'm certain, thousands—no, millions—of microscopic feline fecal germs and God knows what. I've taken microbiology. Left up to my overactive imagination, I am, I'm sure, en route to a big ol' case of bubonic plague.
"$@#&!!!" I shout. For good measure, I scoop up what's left of the floss container and place it—OK, throw—into the sink and curse some more.
You may wonder why I don't look up nearby hotels immediately. I'm wondering the same thing when Sally suggests "real New York pizza" for lunch. I lose track of my hissy fit long enough to get dressed, using last night's nightie to step on, as if that will protect me from more sneezes.
Cheapness factor aside, I am already physically miserable. Now it's becoming a survival challenge.
We have an amazing day in NYC and get back to the apartment in time to see Layla imitating Marlene Dietrich.
The next morning, I ask Sally if the stray kitty litter pieces in the tub bother her.
"That's why I have the squeegee! Just run the shower a minute, then turn it off, and squeegee out the tub first," she explains.
"That's DISGUSTING!!" somehow slips out. Too late I realize it's … too late.
Sally looks at me. In a moment I'll forever remember, she looks directly at me (I wasn't wearing my glasses, so she might have been rolling her eyes upward) and speaks calmly.
"Mom," she says. "I don't tell you how to manage your house."
Things go much better after that. We go to a Weight Watchers meeting together and giggle over her "bravo" sticker, admire handsome young men in cafes, shop. The day after, she lugs my unruly luggage during the trek through Brooklyn and the crowded Penn Station.
On the train ride home to Maine, my eyelids are settling down. I'm dreaming about my spacious, clean farmhouse. Planning summer day trips. Thinking that next time I visit Sally, I'll put us up at a hotel. Amazed at how I made it through Layla Boot Camp.
I hear a beep. It's a text from Sally.
"I cried when you left. Please stay here again—someday. After all, Layla won't be around forever."
Wha???
Oh, dammit. That kid really knows how to work it.
I hear some hotels take cats, too.
Kathy Eliscu, a retired RN, received a National Society of Newspaper Columnists Humor award in 2012 for her Maine Women magazine column. She is the author of "Not Even Dark Chocolate Can Fix This Mess," a humor novel. She blogs at www.kathyeliscu.com and lives in Westbrook.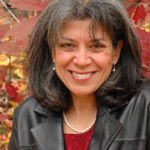 Between the years 1972 and 1987, I gave birth three times, a la natural childbirth. It takes a bit of crazy and a lot of determination to do so, especially since I was extremely young the first time (I am teenager, hear me roar.) And every once in a while, that determination, combined with several strong cups of coffee, rears its stubborn head.
Yesterday, in anticipation of company arriving for the Memorial Day weekend, I took out my tiny but mighty Sears "Magic Blue." For you kids, it is not a street drug. It's a vacuum. But it would be a cool name for a band, no?
I changed the bag (mind you, it had worked perfectly a few days earlier) and plugged it in. Whoosh went that familiar sound. But there was just one problem. It didn't suck. And that sucked. I changed the bag again, thinking it was a torn paper problem. Nothing.
After examining the situation, I came up with this: nothing.
A phone call to Sears to see if it was still under warrantee left me with the following information: I had purchased the little guy in 2004, and the warrantee had expired in 2009. I paid $99 for that sucker new (when it was a sucker) and something like $8 a year for the coverage, a bargain by any standard.
Here's the thing. With a neck injury back in 2000-something, I can't do the lifting, lugging, stretching, pulling, and pro-basketball like I used to. OK. Never mind the pro-ball part. But the thought of losing my light-weight Magic Blue was more than I could bear.
I drove to Sears and hunted down an older man named something like Lennie. Every Sears store has a Lennie – a man who has been in vacuums as long as I've been having those natural births. After receiving the bad news from Lennie that Sears no longer makes Magic Blue (yes, we paused in mourning together) I looked at a similar small model.
"It has no bag," I said.
"I know," he said.
Another pause. A sniff. The shake of two heads. That's another good band name, BTW.
Later that night, after taking myself to what turned out to be a really awful movie and gravely disappointing popcorn, I went to Target, where a young woman had assured me over the phone that they had "TONS of vacuums."
Through a pounding rain I went, into the store soaked, to view, well, nothing like Magic Blue. Not even close. And by the way, unless cleaning houses for a living, why would anyone, ever, spend hundreds of dollars on a vacuum? I mean, that's a lot of new shoes, friends.
A passerby, hearing my sob story (yeah, I was teary-eyed by then, as only one can be for a beloved oldie-but-goodie appliance that also happened to be such a pretty blue color), whispered the name of a local repair shop.
Did I mention that Sears was going to charge $160 to fix Magic?
A call to the local concern showed that for $10, Blue could be diagnosed. If able to undergo surgery, it would be around $60. Not too bad.
But before I put him in the hands of a stranger and leave him for a week with people and other vacs he doesn't know, I'm going to sit down, take him into my arms, and check him over myself. 
If I can go through three births on my own, drug free, I can do this.
I will relax, examine, fidget, breathe, change position and pant…and if needed, if all looks hopeless and overwhelming, I will open the window…and – also a good band name – PUSH.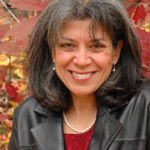 Spring: the time of year when you should come to my house and clean. No, really. When you own a farmhouse in the country just minutes from mountains, ocean, lakes, city life, everyone comes to visit.
While I was away spending time with family in the south and preventing the usual case of inoperable chapped skin, someone I know needed to use my house for a day or two. No problem, I said. No problem, that is, until an hour ago when I had cause to go into the upstairs bathroom, and it made me wonder – just how many stray hairs can one shed upon completion of a simple shower? It was as though a herd of buffalo had come in during molting season (and no, I have no idea if such a thing exists, I'm just guessing), then had danced about in some wild mating ritual, and promptly left to go have a smoke.
Another time, years ago, I had another guest stay while I was away. I came back to what can only be described as a re-enactment of "Animal House." I don't think I'm being picky when I say that if you use my stove, do not cook the meat directly on the burner.
So that's it. Anyone who wants to visit this summer? I have one requirement:
Find a hotel room.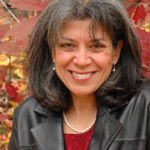 That moment when you recalculate a chocolate Christmas treat and discover it's twice the "points" you thought it was…and you've already shot your big mouth off like some kind of nutritional/diet expert about it…and weigh-in is coming up in a matter of hours…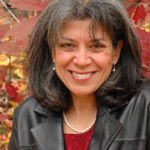 You know you've had a good New Year's Eve if the next morning you are tired and happy and don't know why you're limping.
You know you've had a good New Year's Eve if you look at your Weight Watcher's tracker and all the boxes are already checked off for the coming week.
And lastly, you know you've had a good New Year's Eve if you have a vague memory of a circus – but it's not in town 'til next month.
Wishing you a very Happy 2017! May peace and joy come to you!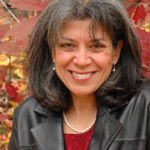 Every once in a while, I pass a lawn sign that truly horrifies me. I am not talking about the political signs spread far and near, though it'll be years before we get through our collective PTSD from this election season.
No, I'm referring to a piece of signage I saw that gave a blaze-lit-up, sparkly countdown-of-days 'til Christmas. Talk about your pre-holiday stress. Nothing like getting in the mood for spiritual contemplation by having something that reminds you daily, in neon, to get the heck to the store and buy, buy, buy.
Now, I'm not going to lie to you. I have begun my shopping. I'm trying to buy local, trying to support the little guy, trying to keep things meaningful and modest, trying to avoid the large conglomerates, blah, blah, blah. So, I thought I might make some gifts this year.
Trip #1 to a craft store netted me a bunch of T-shirts to start my project, reminiscent of the good old days when I sewed dolls, pillows, dinner…and I had to take Trip #2 back to the store because the fabric paint I had at home had dried up. I guess that happens after a decade passes. Go figure.
I thought about giving baked goods, like a very organized friend of mine does each year. I figured that to properly do so, I'd need to buy a bunch of those little mini bread pans. I'd have to find recipes for various breads, with choices that don't involve something I like to eat, because that never ends well. Definitely no chocolate chip-anything. With that in  mind, what's worth baking?!?
There are 30-something, maybe 20-something days 'til Christmas as I write this… essentially  about a month…that's only four weeks…and during that time?  Thanksgiving. TV ads. Meals to eat. Appointments, work, and showering. You know what? In real time, Christmas is basically tomorrow.
There's no time to make stuff.
Happy Holidays, friends.
If you need me, I'll be at the mall.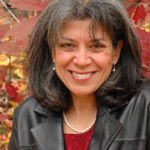 I have my neighbor's house key. She has a copy of mine.
A week ago, when I called to tell her my sister was coming up from New York to visit and I might not be home and could she please let her in for me with the spare key, she said, "Of course. We'll be home." That's just one thing I love about this neighbor. She is a lovely and generous human being. She makes incredible pies. And let me tell you, that woman is responsible. She does not lose keys. She has mine and I have hers.
But backing up – Two weeks ago, my realtor held an Open House here. I cleaned this place so it looked like a showroom. Then, I locked up all my personal information in case of wandering eyes or thieves who might walk through with ill intent. That's how my mind works. Not "Oooo! The perfect buyer will be here today!" No, it's more like "Credit card receipts? Check. Trash taken out and/or shredded? Check. Toothbrush locked up? Check." I know. My mind is not well.
I cleaned and put away and cleaned some more and then checked all kitchen drawers to make sure they looked like everything was new, meaning all the rusty and gross utensils were hidden out of the way…and then I spied the key ring with my own spare key and my neighbor's spare house key and said to myself, "Better hide those babies!" Complimenting myself on being so responsible, I hid them away in a terrific secret spot and said out loud to myself (yes, I also talk aloud to myself, and I'd like to say I'm a wonderful listener):
"I'll put them here. I'll remember this."
The bad news is I can't find them. Oh, they're here. Somewhere.
The good news is I don't have to worry about them falling into the wrong hands.
Like mine.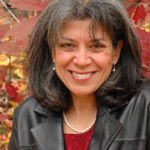 I do not have a green thumb. But due to circumstances beyond my control, I am left in charge of my plants, gardens, and a big piece of land. I have help, but because I have inherited my dad's sense of, uh, economy (aka I'm cheap), I try to do some of it, in pieces, for myself. Mathematics would predict that taking care of it this way just doesn't work.
I have two pots of purple flowers out front, one of which has turned into something of a crunchy breakfast cereal. I'm waiting for the day I see someone pouring milk on it. The other pot of flowers is closer to my door, so occasionally I notice it and water it. The rest of my yard is flourishing, and by that I mean that in less than two weeks, it has grown up like a tropical forest. It's my personal "Little Shop of Horrors." A stage set for Tarzan and Jane. Jack and his beanstalk have nothing on me. Particularly disturbing is a large once-vegetable garden that now is a combination of grass, weeds, and assorted vegetation. Last year, there were a couple of big, plump pumpkins in it by summer's end.
Why not chop some of it down, you might wonder. Why indeed.
Well, I would, except I have no tools left. See, last summer I put my house on the market. It took a while to get everything tidied up and ready. I remember the day I started really getting into the idea of downsizing and decluttering. Get rid of the clutter, everyone said. You'll feel so FREE!!!!! And I remember the day, soon after, when I thought it best to take it of the market for the colder months.
Here's some advice: Think. Think twice, before you turn to your lovely grown child, who lives in another town in his own little home, and say, "You know what? Take all the tools, honey. Take the yard equipment. I won't need any of it." Oh – and also think twice before you pay to have someone load it, including all the large items, on a big truck to make it possible to deliver it to said grown child. sigh…
Um, yeah. That was when I thought the house would sell right away.
Weed whacker, anyone?