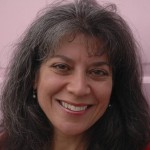 There's a lot of steam lately.  And it's not just from the summer temperatures.
People are voicing and protesting their outrage of events, ranging from human rights to racism, trials and laws of the land to magazine covers to tragedies and injustices, here in the U.S. and  worldwide.  There are, indeed, some very bad things going on: things that have been going on for a long, long time; things that may never be solved but are worth our human effort to try.  Many have been awake to this for years.  Some are just now waking up.
Controversy in the media, individual social media posts, endless news reports, talk show guests and experts, demonstrations in city streets…everyone seems to have an opinion, and the very expression of it becomes controversial.  Though it's easy to take offense with the ways of protest and expression, we must not lose sight of the core issues.
As tiresome and irksome as it may be to sort through what really matters, depending on your viewpoint and experience in life, most everyone, no matter what side or view is taken, wants the same thing: peace and justice.  There have always been powerful voices, urging our collective conscience to examine how we live and work together.  Now, once again  in our history, it seems that substantive issues just might possibly be taking center stage where not too long ago, the newest game or phone was the most important topic.
So, welcome back to the 1960's, friends.
It's about time.