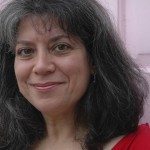 My husband has a brain tumor.
I would like to share some of this experience with you, except that any minute I will need to get up to help him with something he is no longer able to do, like retrieve chocolate from my hidden stash in the– no, I don't think it's safe to reveal that. But needless to say, I don't have much time to write. So this will be short and sweet or possibly not that sweet, because if there's one thing I've learned about loving someone that has a brain tumor, it's that it's incredibly frustrating for both persons. Heartbreaking and frustrating. And because of that, I would like to formally apologize to the many store clerks, medical and scheduling people, and the really nice folks at Starbucks for possibly being picky, bitchy, or crying in line and holding up the latte orders behind me.
My husband has a brain tumor. And I swear, the minute we found out, the lines between my rapidly aging and out-of-control eyebrows deepened. If I didn't schedule five minutes a week with myself and some creams and tweezers, I'd look like one of those dime store mustache/eyebrow/glasses things people buy for laughs. It's just not as funny on a menopausal woman who's on an emotional roller coaster. Please pass the Dramamine.
Ted was diagnosed with a serious type of brain cancer two and a half years ago. With a ton of treatment, he got to a point where his condition was considered stable, meaning it would likely not go away but had stopped growing – for a full year. It was actually flat, a formerly spiderlike tumor gripping his left motor strip eventually was as flat as a spindly pancake. Then this September, his routine every-three-month MRI showed progression, meaning it had started to grow again. Talk about getting sucker punched. We were in the first revision of a book we were writing together when this happened. I mean, we were actually at the oncologist's office. But we had been working on a major writing project at home.
So – more treatment. And now we wait, get more tests, I watch each step he takes for stumbling, he tells me to quit watching his feet…his medicine has side effects that make us both miserable…my fatigue is significant, my back hurts from an old injury, our joint symptoms are a mile long and yet, somehow we manage to find some good times and have been the beneficiaries of some amazingly wonderful people who cross our path. People whom I call angels. Ted just calls them by their given name.
Thanks for reading. More another day.
When I get a minute.