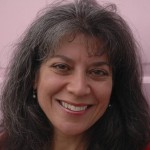 They say that the "firsts" are the most significant. I don't know if that's true, and I don't know who "they" are – that nebulous group that seems to make vague rules we accept.
In the arena of love, I suggest that firsts are often not the stuff of which great novels or memories are made. Oh, maybe that first taste of soft ice cream, or the first thrill of falling in love at age thirteen, yes. Or that kiss, in a darkened gym at the school dance. Those were good firsts. But sometimes it's an experience or a person that comes into your life later that feels so much better than the first. And that was how it was for me to meet Ted, back in 2001, who quickly became my friend, and later, much more.
This has been a bittersweet week for me. I watch my lovely teenaged grandchildren go through the normal angst of crushing loads of schoolwork, offset by my grandson cheerfully playing out "Happy Birthday" over the phone to his great-uncle Steve, who turned 65 two days ago and seeing my granddaughter dance her little heart out in the school musical. In the scheme of things, those are great moments in history for our family, among a near-daily plethora of firsts.
But I also have gone about the business of Valentine's Day this week. Something is off. And I know what it is. I peruse the half-empty card sections looking for the right card for my daughter and her husband who have been gently housing me in North Carolina for the past month, an arrangement that gives me relief from the Maine blizzards and shields me ever so slightly from the reminders of what is lost back home.
When Ted died at the end of September, I knew that the firsts would be hard. But, man, they do creep up. No matter how one prepares, they grab you like a feisty mosquito in the middle of a laugh at a summer barbeque. Ouch.
And so there was the ouch in the card section of the drug store.
I thought back to previous Valentine's Days when Ted and I would have a dinner-out plan, usually with our dear cousins who stood up for us at our wedding. And we would leave cards for each other all over the house. I usually put one in the cereal cabinet for him to find. He would hide them in dresser drawers for me to discover, or tape one to the bathroom mirror. In the years before he became ill and disabled, there would be a gift. Flowers. And always, so many kisses and "I-love-you"s to each other.
I looked through the cards that said "To My Husband" and decided on one. There were two I liked, but let's face it – the one for $3.99 seemed better than the one for $7.99. I mean, he might not really see it from Heaven. But I'll leave it out for him anyway.
Because one thing I've learned about firsts and seconds and all events…is that love never dies.