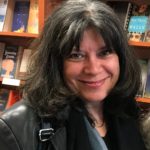 Every summer for the last couple of decades, I've made a pledge that, barring disaster, I would stay in Maine for the summer. Bear in mind that a normal Maine summer lasts only about a month or so, as best put in my favorite old Maine joke, "Maine has two seasons: July and Winter."
So far I have resisted leaving the state. This is the first summer I can recall, in a very long time, that I have kept my promise to myself. I feel like a slug, and I love it. Maybe this is what vacation feels like.
My days begin with writing, coffee, and more writing. I take a walk nearly every day. Yesterday I walked on the beach and sat, reading a book. I have finally located the combination to my bike lock which I'd so carefully put it where I would "surely find it" months ago, so one of these days a bike ride is going to happen with my old purple Huffy 3-speed. I've been playing cards with neighbors, eating out, seeing friends, and properly putting my still-full storage unit out of my mind, at least most of the time, until my conscience rears its ugly frugal head. At about $150/month, well, that could pay some bills and still buy me a new bathing suit, allowing me to throw out the one that's so worn it threatens to break apart at the seams, and I only wish I were kidding.
It's absolutely fascinating to see how spandex breaks down after twenty years.
Question: How many people does it take to clear out a storage unit?
Answer: One, if she would just speak up and ask for help.
But – it's summer. Time to have an ice cream cone on warm evenings, not to worry about things undone. To try to stay stress-free and not watch the news quite so often. I'll break my Maine-only rule to witness my grandson David check into his dorm near the end of August, but that's in the Boston area, so I think that counts as Maine. And there will likely be pizza, so – vacation.
I say my prayers at night, watch old reruns of The Office, sing in church, and talk to my "away" kids on the phone.
Now I have to go, because there are only five days left of July. It's a beautiful day out.
And I can't wait to see exactly where I'll be when the seams give way on my old suit.