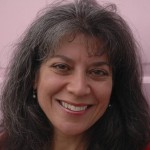 1) I bring my car to the garage to get an inspection sticker.
2) Realize I don't have current registration paperwork with me in the glove compartment, after pulling out old registrations from the last five years, insurance info since the day I bought this "used" car, a plastic fork, an Easter Jesus button, a bunch of adapters from equipment we no longer own, and a new, wrapped maxipad from, well, a long time ago.  Like 7th grade.
3) Drive over to Westbrook Town office, sign form, pay $3 for new registration paper.
4) Look at new paper, all new-off-the-press, and see it looks exactly like the same folded up one I found in glove compartment.  Huh?
5) Go back to the woman behind desk, show her the new form which has an expired date.
6) She points to area up top of form that shows the new date.  ("Oh.")
7) Go to car, get old form, same as the new one, bring it back to show her.
8) "Do you want me to void this new one?" she asks.
"Can you??"
"Yes," she says.  "And do you want your $3 back?"  (Proof positive that angels live in Maine.)
"Really??  Yes! "I say.
9) I thank her, head back to the garage, explain what a bumble-head I am.  Probably wearing my glasses would have helped.
10) Car guy tells me the inspection will be free this time.  They're running a special this month.  Really.
11) Go to Panera's across the street with my husband to sit and wait and get a tea.  He orders a cinnamon roll.
12) Cashier scans my card.  The roll is free.  It's my "birthday breakfast treat" I completely forgot that I earned by being a customer once every season or so.  My husband eats it, and I sip tea.  So much for a snack.
13) I cut off a one-inch square of his roll and pretend it's a big treat.
13) But still!!!!!  Three freebies??
14) Should I buy a Powerball ticket?
15) Oh.  Just got the call.  The car needs some work.