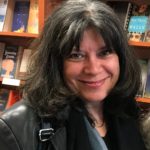 This might be the shortest blog I've ever written.
NEGATIVE for corona.
With stern warnings to follow all strict corona virus precautions.
So – "Yup! You are free!" Kind of. And I'll take it.
The  call came in about 11:45 am, after 5 days of waiting for results. I was told to continue taking good care of myself for what feels like the Cold of the Century. I was actually starting to think of a theme song for it. But that's all been interrupted by "You're free to go."
However, in my age group, I must be especially careful in all the ways we have learned. Social distancing. Staying home as much as possible. Hands out of and off of one's face. You all know the rest. You young folks also need to follow the guidelines so we can all get past this. Please. There are more than just us seniors who are vulnerable. So let's all be good citizens. It's the very least we can do for all the brave folks who are the helpers out there.
For now, I can get in my car, drive to the ocean, and dream about the day when hugging will be OK again. When we are all free to recapture human connection in real time, face to face.
It will happen.