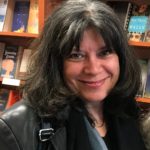 I've had a lot of time to think during the last few days, as I wait for results on my corona virus test. In my last blog (Testing 1-2-3) I shared the surreal experience of getting tested – like something out of a sci-fi film. In that fictitious piece of fiction, I am the star – the patient. (Also, my hair looks good.) Acting career and other delusions aside…
I hope my COVID-19 test result is "negative." But that's irrelevant at this moment.
I'm waiting, at least temporarily confined, in my apartment.
In my apartment. My sweet, small but lovely apartment, where I have a little outdoor garden spot, wonderfully fun friends, and am only a few minutes' walk away from stores and restaurants. I hope to be able to go out for recess sometime.
I have food, enough to last me at least a couple of weeks or more, if I'm not picky.  So many people cannot say that, on any day. My situation is likely temporary. Theirs is not.
I have heat if I need it, cool air if I need it; I don't have a washer and dryer, but I have access to these in my building, normally. Meanwhile, I have enough clothes. Most, I don't even wear. Not that I'm a fashion plate. Far from it, as anyone who knows me could attest – and undoubtedly chuckle about. Most of my things are many years old, some literally decades old. I will never give up my warm fuzzy fall coat, even though it is disintegrating, thread by thread, at the cuffs. My point is that I have more than enough clothing. If this crisis goes on too long and I need to stay confined, I can probably call a laundry service or wash them by hand as needed. I have running water. Many do not have any of these luxuries, and some of them live here in the USA.
I look out my window and see my ol' previously-owned 2006 BMW, scratched, needing a good cleaning and TLC, and think how nice it will be to take her on the road again, to pick up some good takeout food,  do some shopping when it's safe, maybe drive to the beach just four miles down the road. Spoiled? Yes. Grateful? Definitely.
I spent most of my adult life investing my being in family, friends, personal faith formation, and my work as a nurse. I am most thankful for that. I got to a reasonably stable place financially. Not amazing, but good enough. It wasn't always like that. There were rough times. I don't think being comfortable makes me spoiled. But it makes me think.
We find ourselves in current times of school closings, children needing food, and those in high risk groups requiring the herd protection of healthy others.
We will need to be the best neighbors we can be.
We will need to do our part to adhere to safety recommendations; to help those who normally are doing "just fine" and those who are not doing well in everyday life even without a crisis. Whatever contributes to an individual that lands them in the category we conveniently call "marginalized" is unimportant. We are called to be brothers, sisters, theysters, without compromise, without prejudice. Without defensiveness. We need to do what we can, individually and systemically, to help in an ongoing manner. With or without COVID-19. We must understand that living under the financial grid and being in need is simply that, no matter what the demographics. Being in need is being in need.
Observe the empty grocery shelves. Some worry about the comforts that may go away for a long time.
I worry less about what is available at the store and more about what's present in our hearts. There's no glory in stocking up for the end of days, perhaps finding yourself very alone surrounded by your material goods.
Be generous. Now and always, as you are able.
Be tolerant. Things are not always what they seem.
Be grateful and thank your medical people who are going above and beyond.
Be ever more mindful of what is important. 
And how we can truly become one for another.
Give it some thought.
I will, too.
And let's leave some stuff on the shelves – and in our hearts – for others.